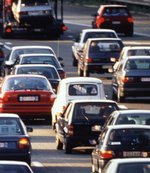 Drop Off
Drop off your child safely to school in the morning.
Please remember to drop off in the drive through in the mornings. This is the safest procedure. If students are being dropped off at least 15 minutes before first bell, they will be directed by the teachers/staff as to where they need to go. They will be supervised until first bell and then will be directed to homeroom.
Please refrain from walking student to classroom in order to speak with teacher. Most teachers/staff are not in classroom prior to first bell, and if they are, they're busy will their day's assignment preparations. Please sent a note with student for conference with teacher by phone, email or in person. A meeting will be scheduled by the teacher that best fits your needs.